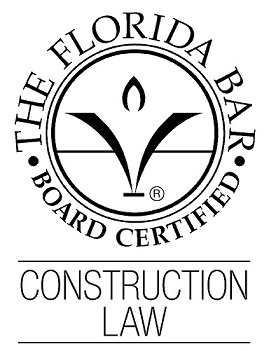 JASON D. KATZ is a Board Certified Construction Attorney and recognized expert in construction law. He has extensive experience representing clients in construction disputes and litigation. Jason's practice includes the representation of contractors, subcontractors, material suppliers, sureties, design professionals, and other entities on a variety of construction projects, including: roads and bridges; airports; high-rise condominiums; hotels; and industrial complexes.
As a construction attorney, Jason regularly prosecutes lien and bond claims. He also defends lien and bond claims on behalf of property owners, bond principals, and sureties. Jason is very knowledgeable about all aspects of Florida surety law and is regularly involved in claims involving: statutory payment bonds, common law bonds, performance bonds, lien-transfer bonds, public construction bonds, and Miller Act bonds.
Jason also has experience litigating construction defect cases.
Jason has guided contractors and subcontractors through the Chapter 558 process. He has successfully defended contractors and subcontractors against warranty claims, building code violations, and claims for negligence.
Jason is a member of the Florida Bar. He is also a member of the Florida Bar's Construction Law Committee and Insurance and Suretyship Committee. Mr. Katz has achieved the AV Preeminent® Peer Review Rating by Martindale-Hubbell.